IN-LINE GUARD SCREENS
What Does PrepQuip's In-Line Guard Do?
PrepQuip's In-Line Guard Screen removes unwanted and oversized material in water or slurry streams, therefore preventing blockages and protecting downstream equipment like pumps and nozzles of damage from oversize material.  The PrepQuip In-Line Guard Screen is supplied as either a standard unit or can be customised to the clients' specific needs.  They can be operated either manually or automatically depending on your operating preference.  The In-Line Guard Screen comes in a range of different sizes, anything from 80 to 500mm (NB) and can handle capacities from 41 to 1590 m³/hr and aperture sizes from 160 μm – 10 mm.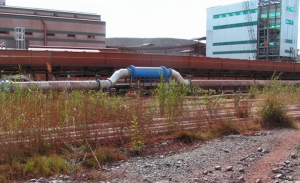 More recently the PrepQuip In-Line Guard screen has been implemented as a safety feature on fire water lines to ensure that no oversize material blocks or damages the fire water hose nozzles.  This ensure that when an emergency arises, there is trust that the fire water used will be debris free.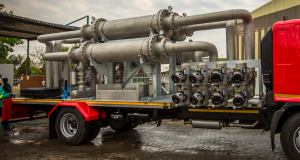 PrepQuip's In-Line Guard Screens Range, Top 11 Design Features Include:
Compact and heavy duty design
A cost effective solution to unwanted debris problems in slurry and liquid streams
Range of screen diameters to suit standard pipelines
Custom designed screen apertures to remove only unwanted material (160 μm – 10 mm aperture size)
Low pressure drop across the screen making it possible to retrofit into most existing pipelines
Can operate at line pressures of up to 20 bar (G) depending on application
Line size ranges from 80 to 500mm or 3" to 20"
Capacities range from 41 to 1590m³/hr or 180 to 7000gpm (US Standard)
Replacement screen cartridges manufactured with the following screen apertures to give desired flexibility: 0.5mm, 1mm, 3mm, 5mm. and 10mm
Standard design makes allowance for standard screen lengths to keep costs as low as possible
Separate debris outlet to remove unwanted particles from process stream during equipment operation
Automatic flushing capability using a timer or pressure gauge switch as indication when to flush the system